The circus is in town, and Mitch and I accompanied Ethan's kindergarten to a matinee on Thursday. It was Ethan's first time to go to the circus, and what a great intro he got! Thanks to some fabbo connections, his class was seated on the front two rows of the floor - the only rows on the floor - about 30 ft from the circus ring itself. As such, I was able to get some nice pics from my seat without having to mess around with too-far away subjects or people/things blocking the view. It's def. a different show when you get to see it performed from just a stones throw away. I think my fav part was watching the roadies in all black set things up while other acts were distracting the audience. Let me tell you, I was shocked (shocked!) to discover that the birds don't necessarily fly from out of nowhere, but are, instead, brought out in a box and released by a guy in all black at the right moment.
Here's Ethan and Mitch at the intermission,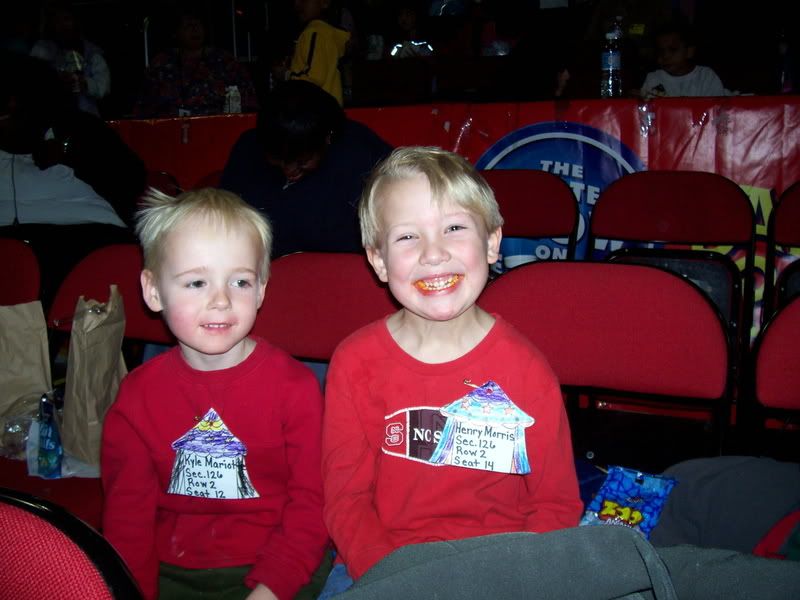 Kyle (l) and Henry (r)
Austin
Ethan, his good fried Jorge, and their teacher, Mrs Tate.
Seeing a trapeze/aerial act from directly beneath is fabulous, and a bit worrying, too!
The elephants, of course, were Ethan's favorite part of the show.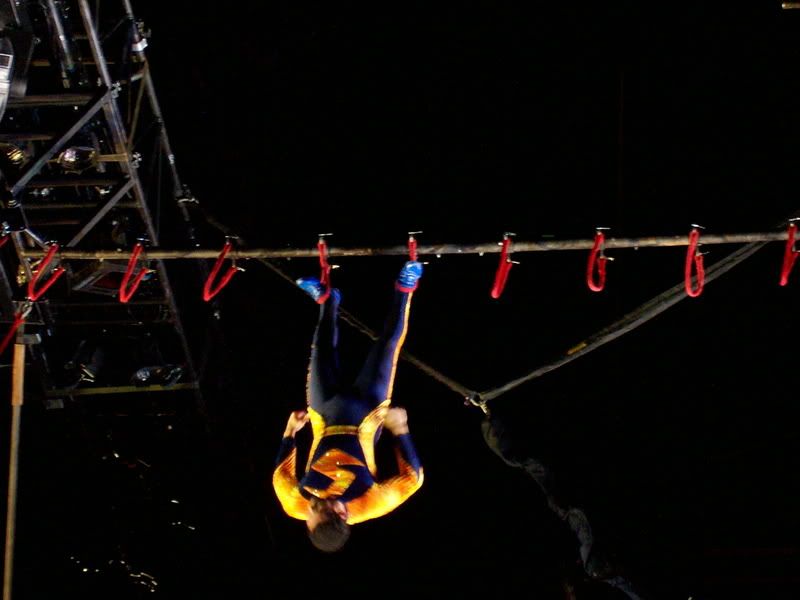 This guy, who walks upside down, was really cool to watch.
The finale
Elephants unwind after the show.