I've finally got tie to finish blogging about our OBX trip over Spring Break. (I had 2 new classes start this week, intro to IT, which took up more time than i'd expected).
So, without further adieu, I give you, lighthouses of the NC Outer Banks!
First up,
Bodie Island Lighthouse
(pronounced "body"), on the Roanoke Sound side, north end of Hatteras Island. This was our first stop on the Grand Tour of Lighthouses.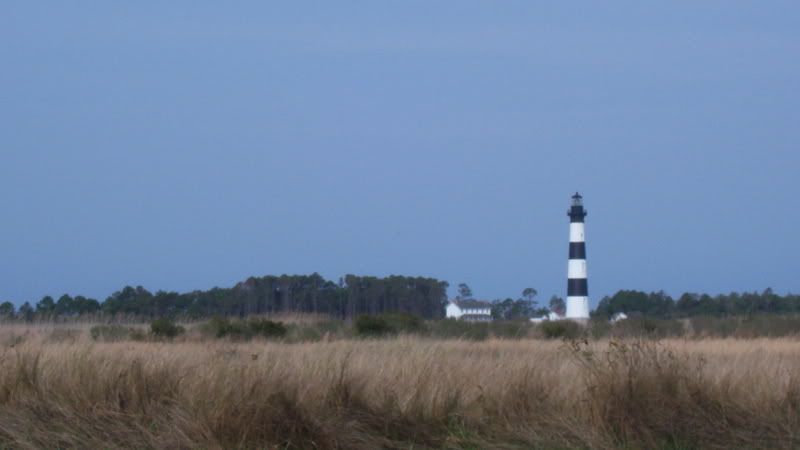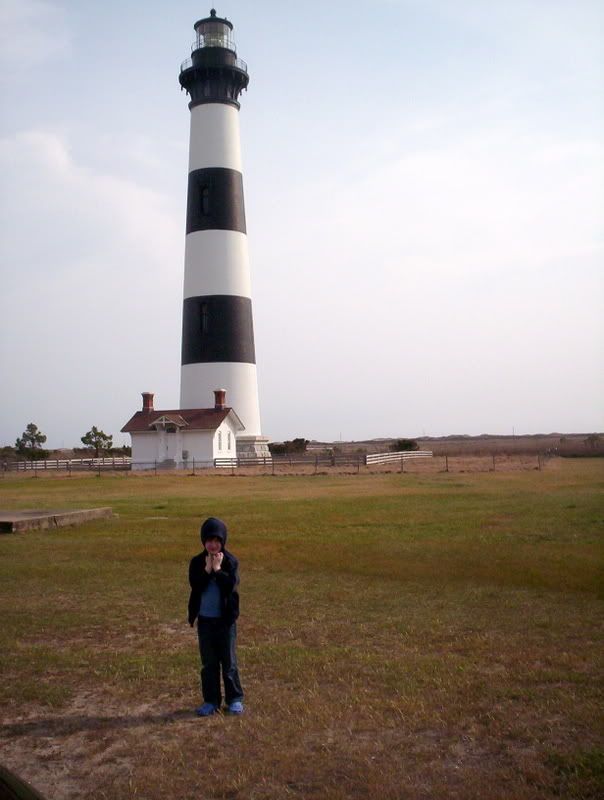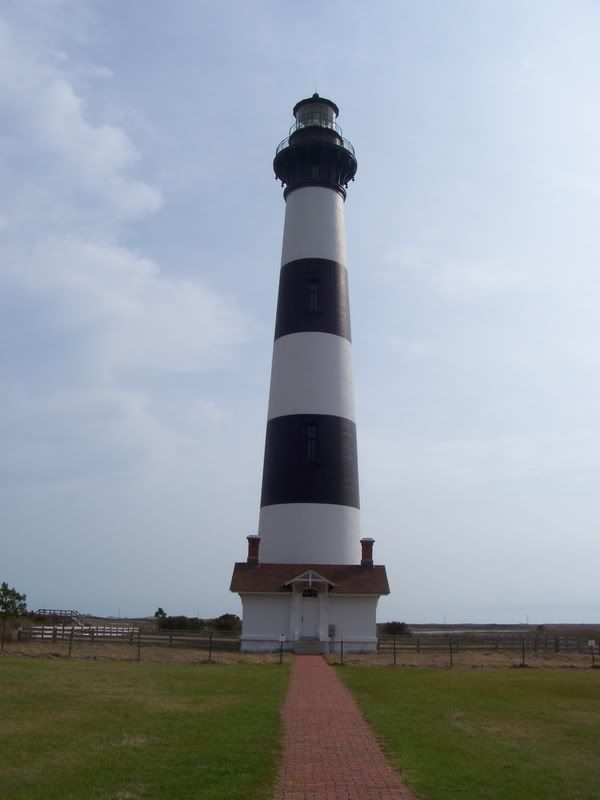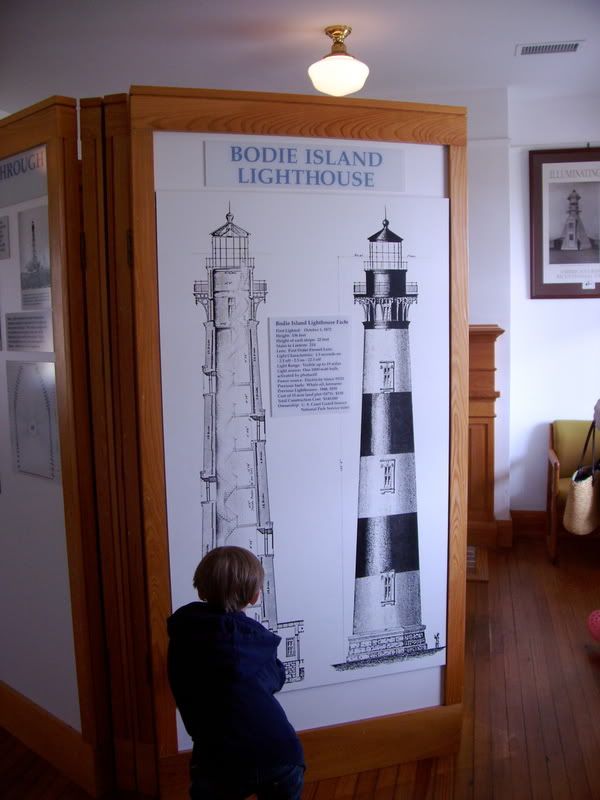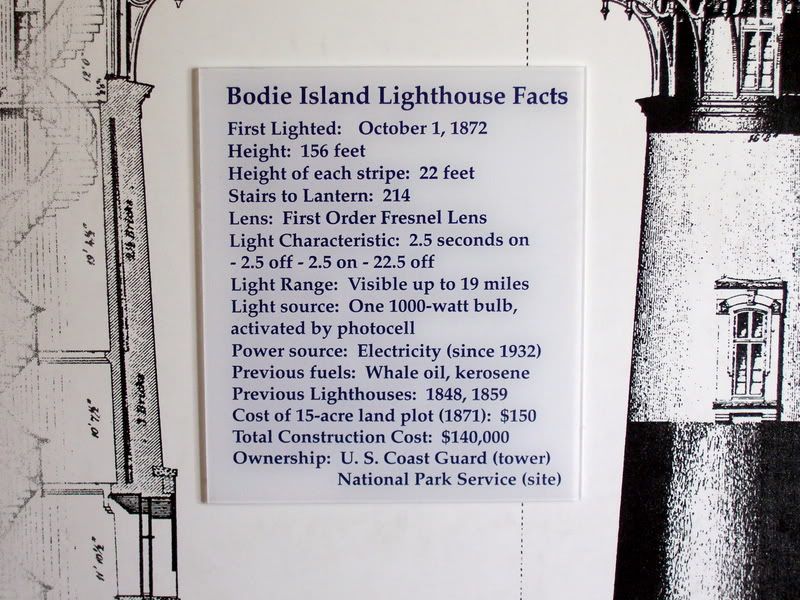 Next, the granddaddy of all NC lights, the
Cape Hatteras Light
- the quintessential American lighthouse (I think).
What is most impressive to me about the Cape Light is that it is now standing 2900 feet southwest of its original location (after
being moved, intact, in 1999
). This picture is taken from the site of the original 1903 foundation, looking towards its new home.
Next, came the
Ocracoke Lighthouse
, on
Ocracoke Island
, one of the most remote areas I've been to in NC - as evidenced by the 13-mile drive from the ferry terminal to the first building on the island,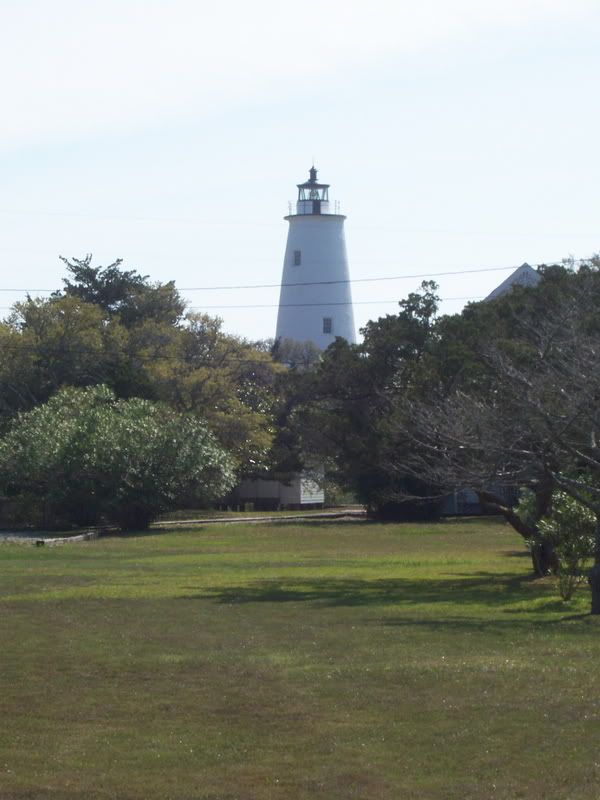 and the
Currituck Beach Lighthouse
, in
Corolla
.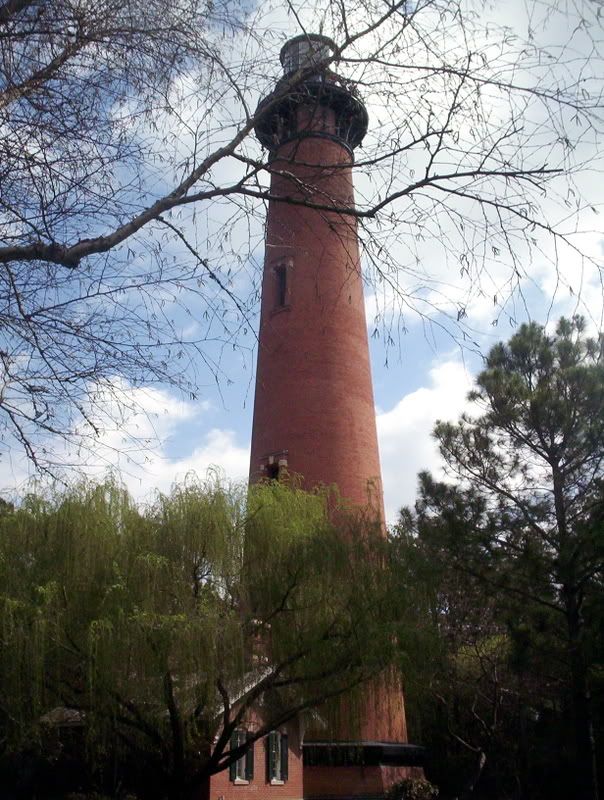 Last but not least, we visited the
Roanoke Marshes Lighthouse
, overlooking the Roanoke Sound, in
Manteo
.