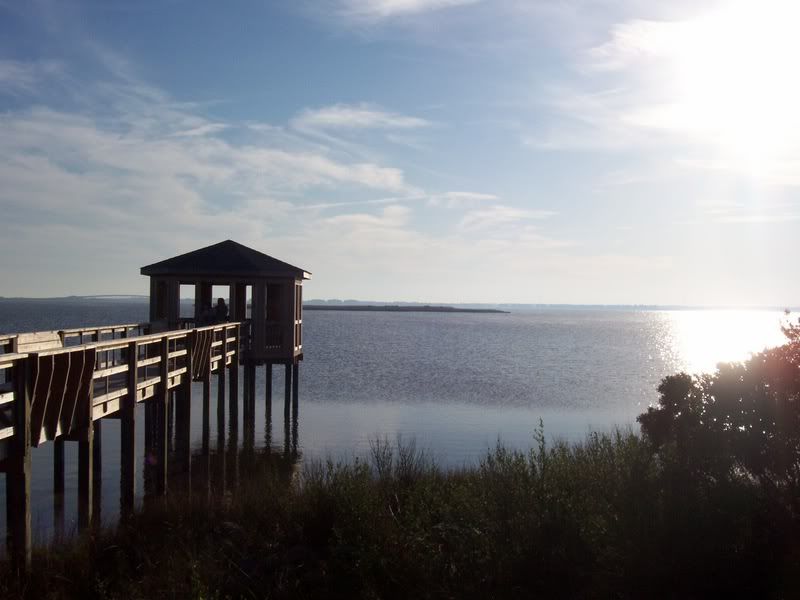 In college and grad school, I famously loathed Virginia Woolfe's
To the Lighthouse
, so I am as surprised as anyone to see a blog post with this title, but, truly, it's the best one to describe our trip to the Outer Banks this week. I asked Ethan before we went what he wanted to see or do, and he said, "See a lighthouse." North Carolina has several, so I said OK, and promised we would. As it happens, there are several on the Outer Banks, and we managed to see them all!
The first picture here was taken at sunset on 4/3/07, in Kill Devil Hills, NC. it's the view from our table at dinner.
We stayed in
Manteo
, on
Roanoke Island
, a gorgeous little waterfront town, and the site of the first English colony (
"the Lost Colony"
) of 1587.
My next few blog entries will be about the trip, but here's a sample of what we did and saw.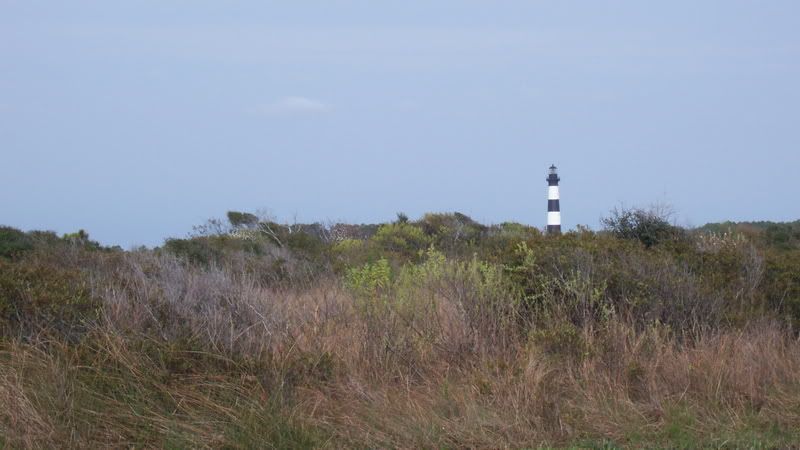 Bodie Island Lighthouse, Hatteras Island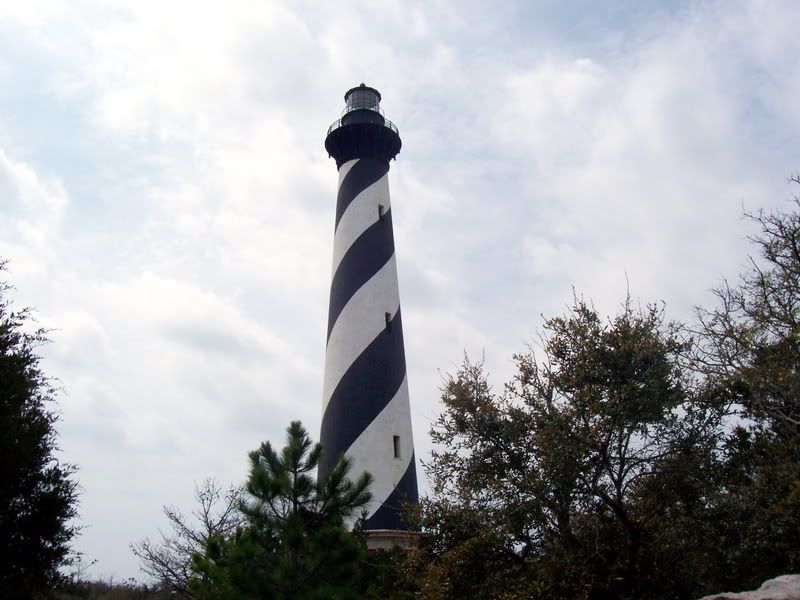 Cape Hatteras Lighthouse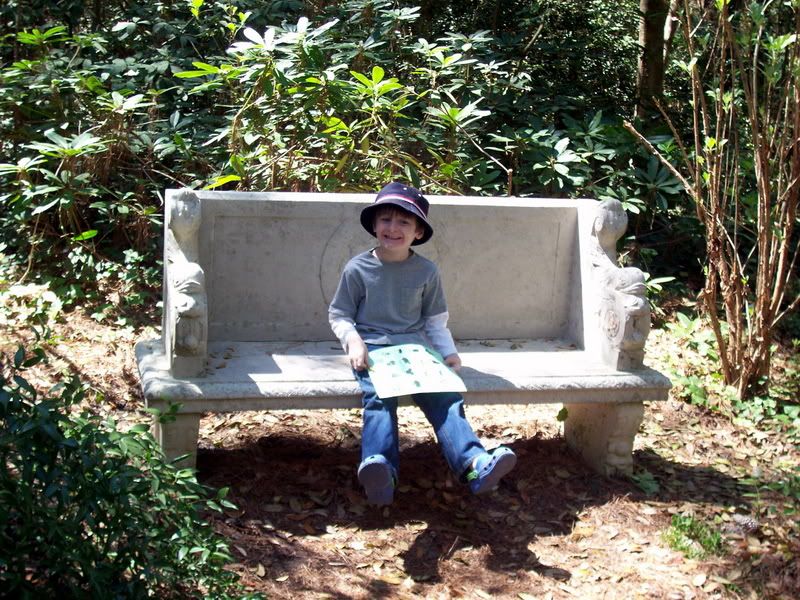 Ethan at the Elizabethan Gardens, Manteo, NC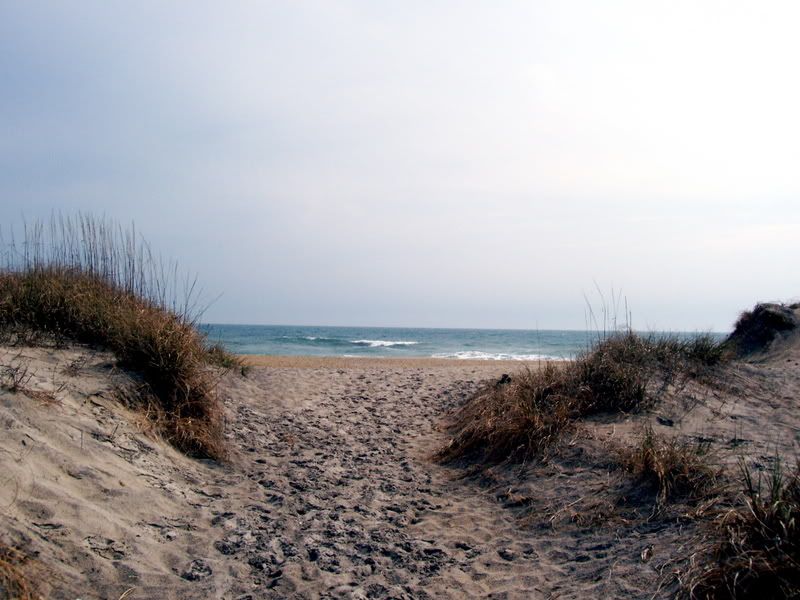 Cape Hatteras Beach, 10am 4/4/07. No one was on the beach but Ethan and I!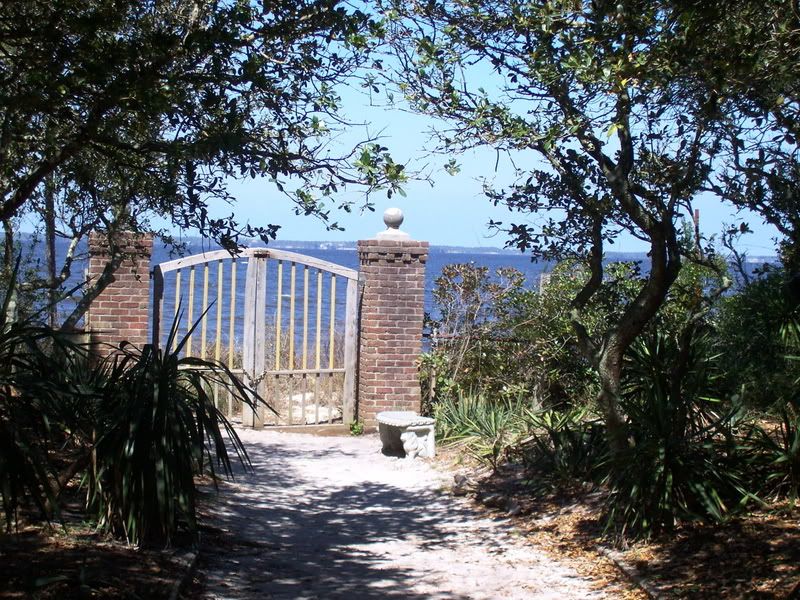 Roanoke Sound
Another view of Roanoke Sound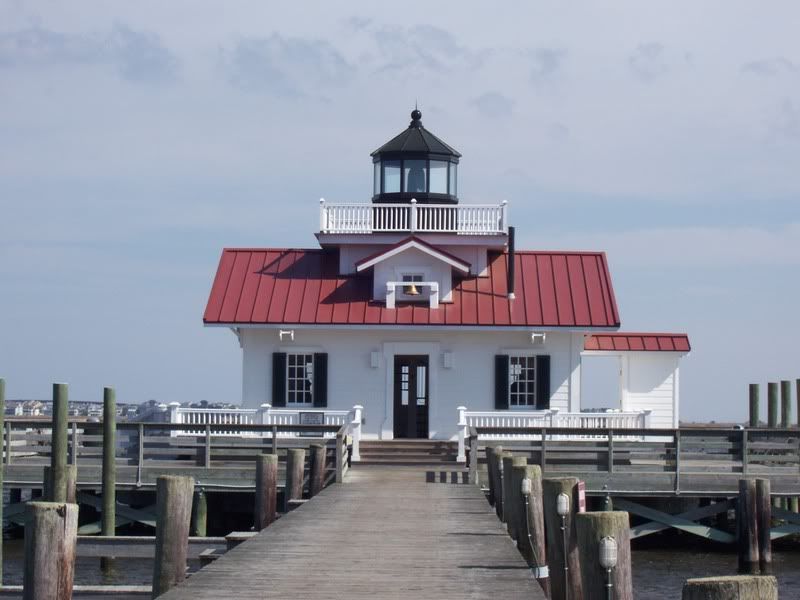 Roanoke Marshes Lighthouse, Manteo, NC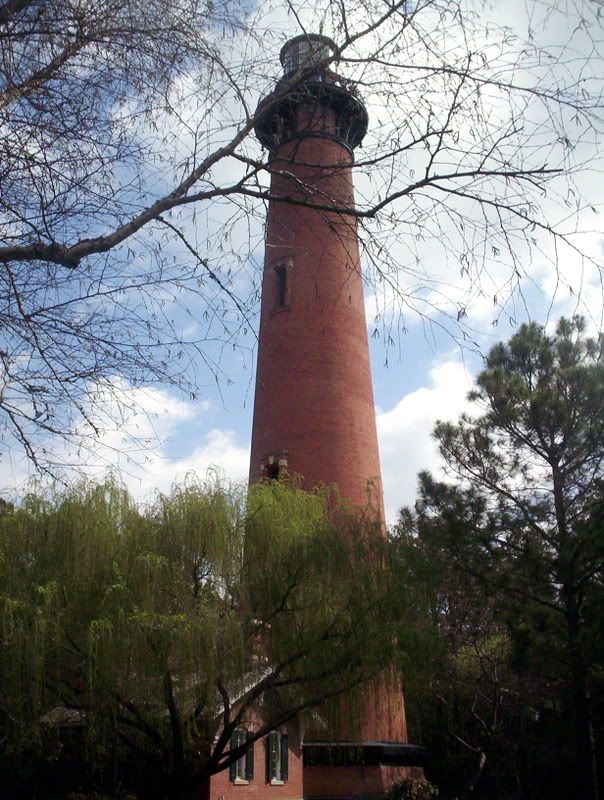 Currituck Lighthouse, Corolla, NC