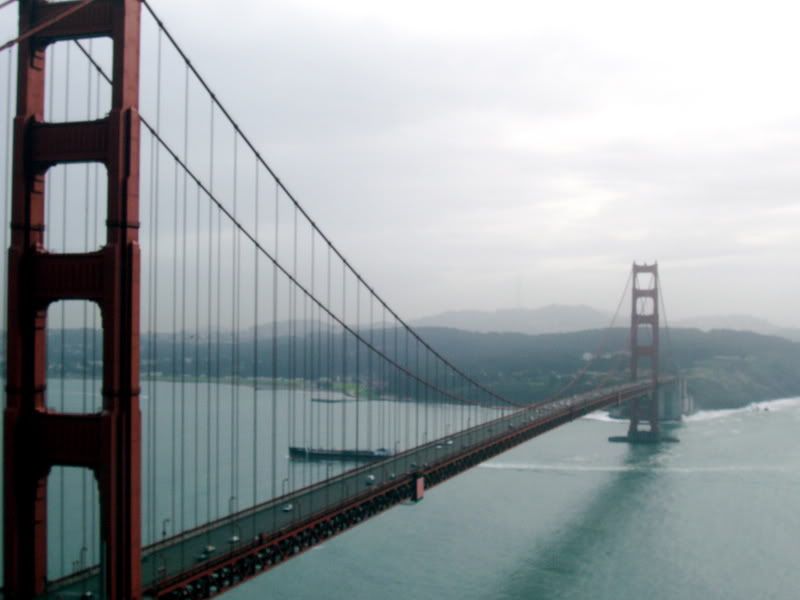 I'm FINALLY on break from work (2 weeks - yippee!), and have time to blog about our trip to the Bay area. I'm going in reverse chronological oder here because the weather went from crappy to quite nice as the trip progressed, and so my best pics come from the second half of the trip.
Last Monday, Mitch had to work most of the day, so my mom, Ethan, and I were on our own. We started with breakfast at a great little place we'd found in Pleasanton earlier in the trip, called
Dean's Cafe
. It's right on Main Street, and is one of those quintessentially small-town, diner-feeling places with FABBO food. The menu has 300+ types of omelets, and the two I had on the trip were certainly worth the drive. Oh how I love the power of Google to help us find less-than-obvious places to check out :-)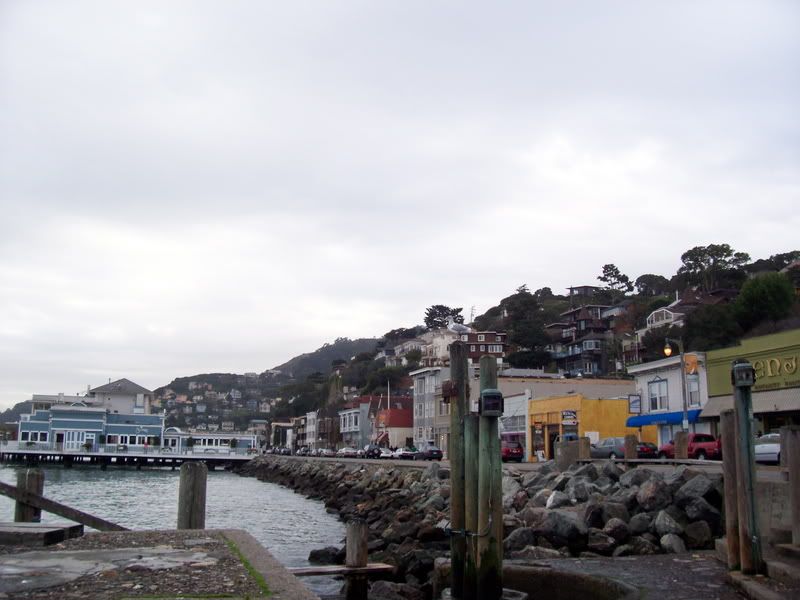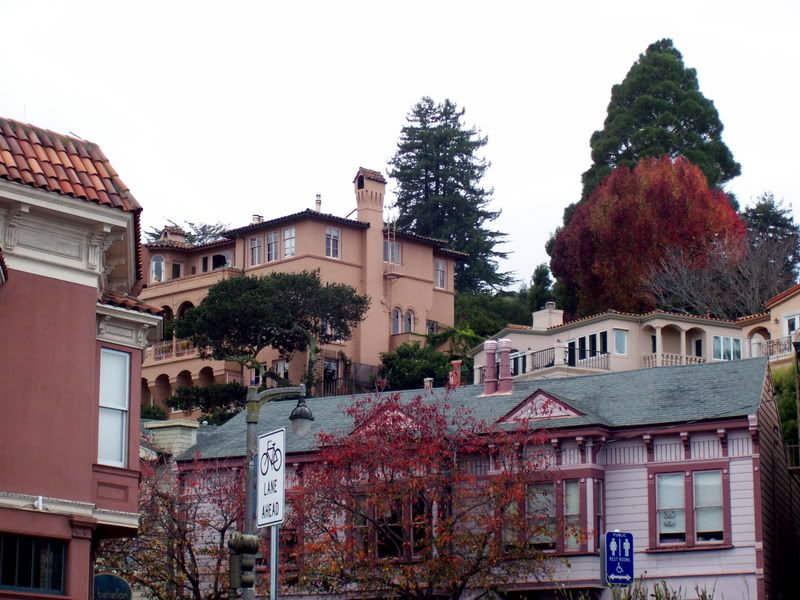 After breakfast, we went up to
Mill Valley
for some serious window shopping and general hanging out downtown. It started to rain/mist heavily, so after a while we deiced to move north a bit, to
Sausalito
. Of all the places in NoCal I've been, I think this is my favorite; nestled by the Bay and just gorgeous, I know I could be happy there. Mitch and I have been to Marin several times, but I'd never spent an entire day there before - it was great to have a chance to do that. The pics here are of Sausalito. We hit a few galleries, enjoyed the little shops, and loved the weather, which was finally beginning to clear. It was warm(ish) and dry at last!
Finally, we went up to the
Marin Headlands
, where I took the pics at the beginning of this post. I've been to the turnaround point on the opposite side of 101 before, but had never been on this side. Now that I've been here, I don't think I'd ever need to go back to the other spot - there were hardly any people there when I climbed the giant hill, and the views, as you can see, are just spectacular. I'd love to get back there in the spring or summer sometime to really explore the area properly.
Finally, some Christmas pics of a square area in downtown Sausalito. Ethan, of course, was thrilled to see the civic use of elephants.