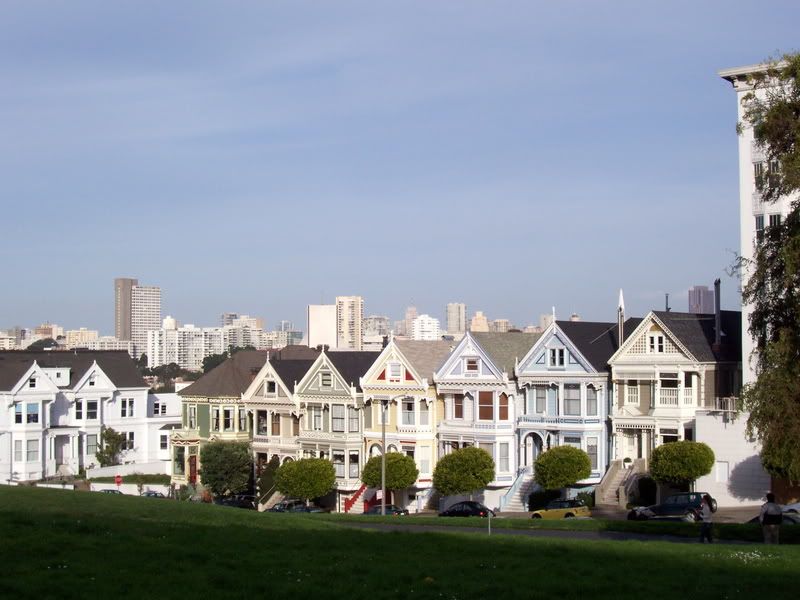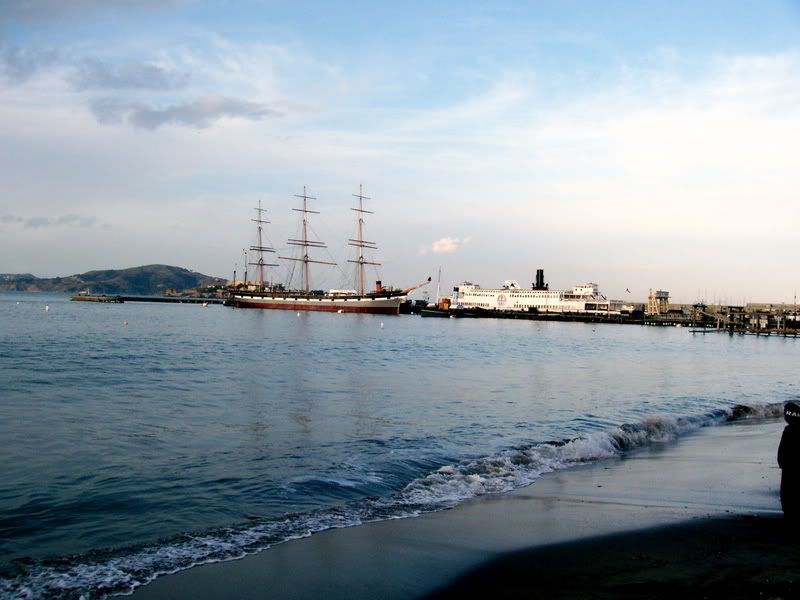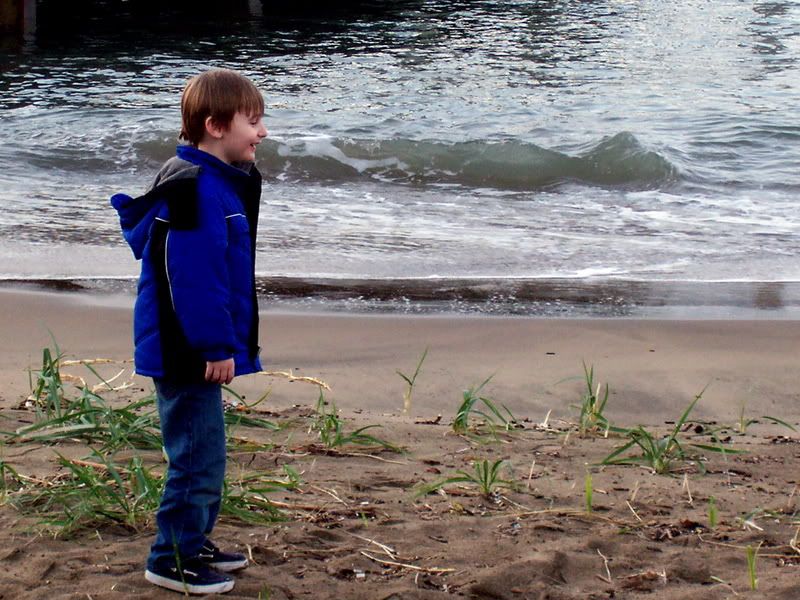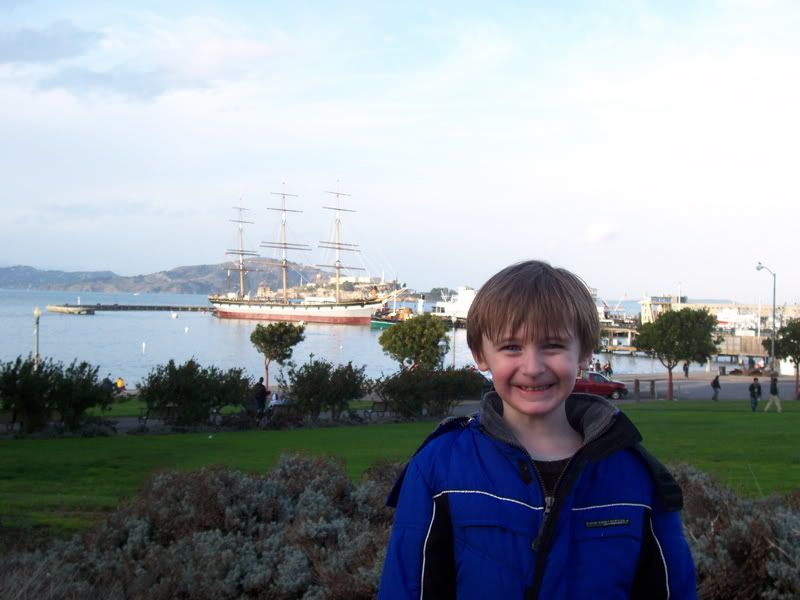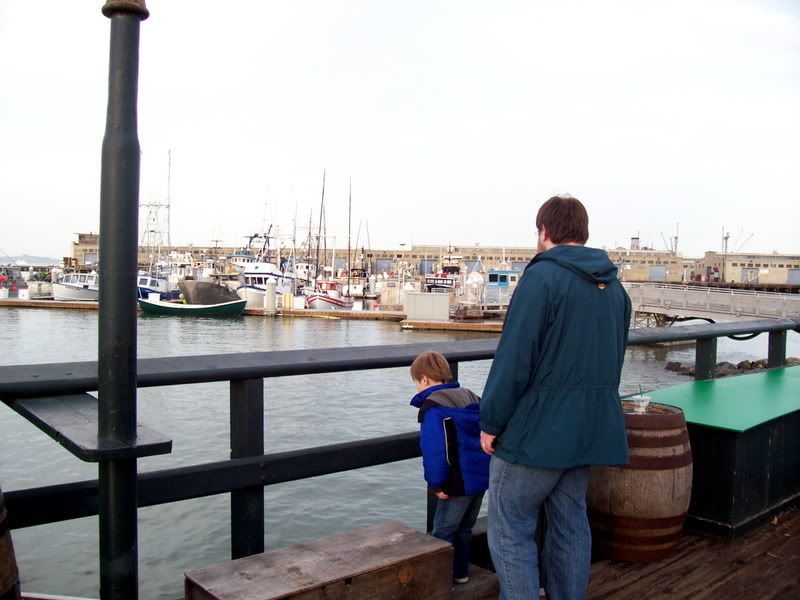 Sunday in was a mixed bag of a day - we started the day early in Alameda at
Ole's Waffle Shop
, a place that's been around since 1926. After having tried the waffles, I can see why!
We then went down to San Jose to
The Tech
(more on that in my next post) and then back up into SFO, once the weather cleared.
San Francisco on Sunday was wonderful. The rain had - for the time being - come to an end, leaving us with temps in the 60s and (finally) no wind. We took another pass by "Postcard Hill" to see if we could get a nice shot there (seen here) and then went back to the wharf area, for a wander through
Girardelli Square
, then over to the
San Francisco Maritime National Historic Park
. For all the times Mitch and I have been in the area before, this was the first time we'd ever ventured in. Ethan loved it, and had a great time working the pulley and bucket demo to learn about leverage, seeing a working shipwright's shop, the giant paddle wheel from an old boat, walking through a houseboat, and seeing the old ships up close.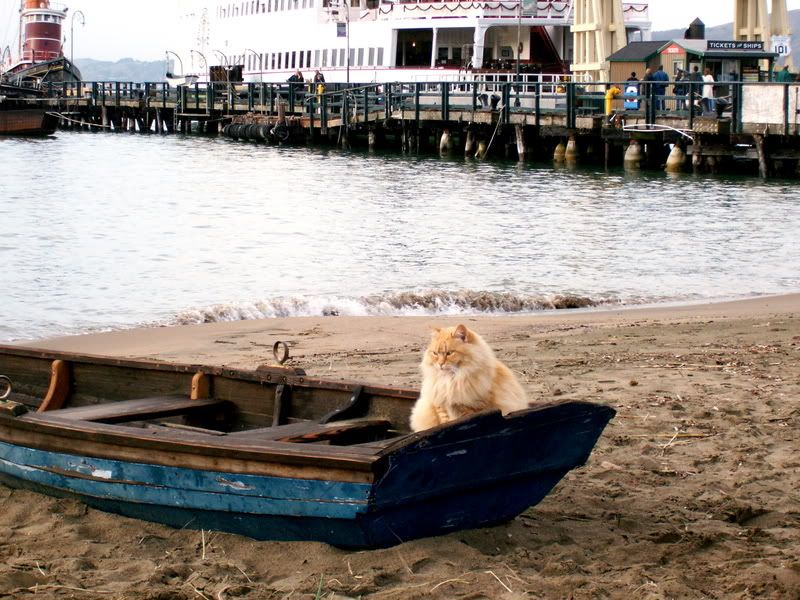 He also enjoyed seeing a cat that seems to have taken up residence in a rowboat on the site.
We finished out the day with dinner at
Tarantino's
, overlooking the Bay.