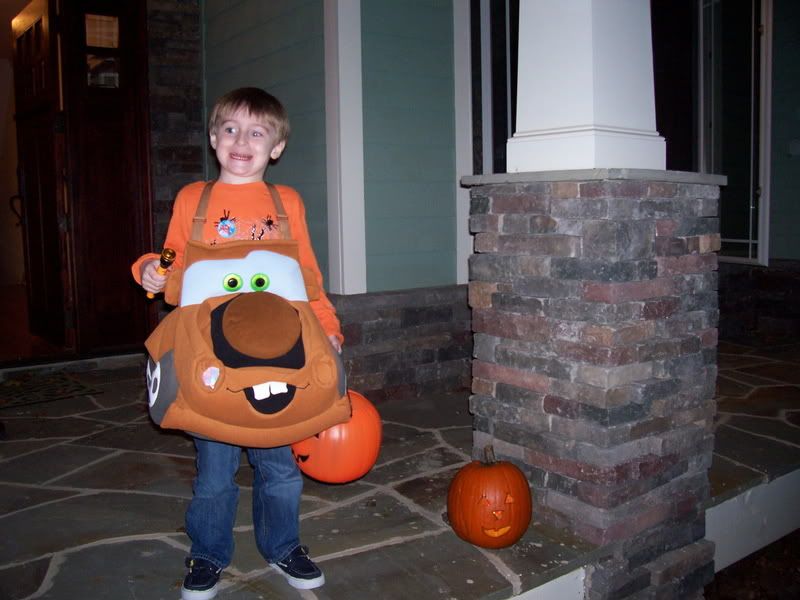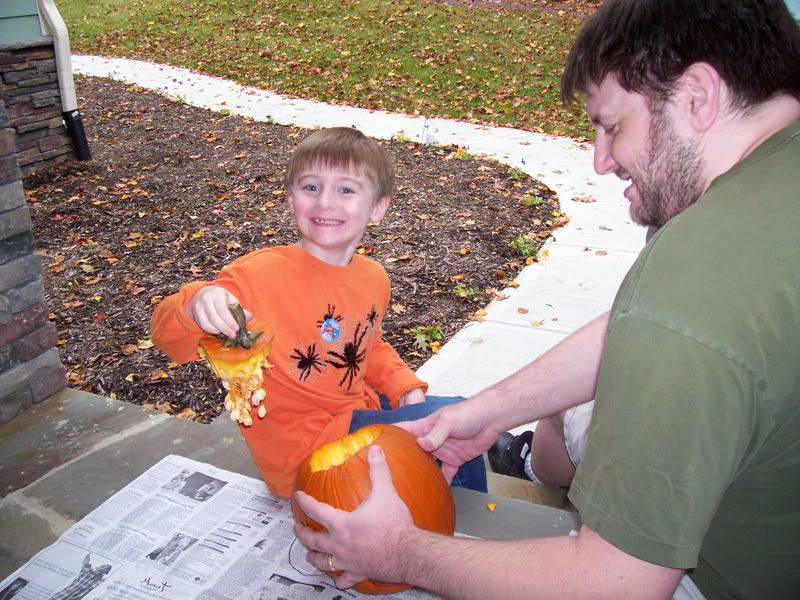 This has been the best Halloween ever. Ethan is finally old enough to really "get" it, the weather was PERFECT (70s for the high, and in the low 60s @ trick-or-treating time), and we finally got on it and decorated. Best of all, Mitch is home to enjoy it with us.
Ethan, as I've mentioned before, went as Mater from "Cars." Though he'd practiced and perfected his Mater voice with several Halloweeny phrases, when the time came, he was not so brave. He was fine with going up to doors and saying trick or treat, but always wanted one of us there with him, and he totally forgot his silly voice. Nevertheless, he was the cutest guy out and about this evening.
We kicked off our festivities with pumpkin carving. We just did one, with a simple smile, but saw some truly amazing pumpkins when were were out in the neighborhood. There were lots of silly and scary pumpkins around, but my fav, perhaps, was the one of the Linux penguin, LOL
Ethan LOVED going door to door, but one house in the neighborhood really outdid everyone else. There were 3 or 4 people at the end of one driveway, with fires going, torches, a cauldron of...something bubbling, and more spookiness than you could shake a stick at. It was way cool, but a bit intense for Ethan. When the people realized they'd truly frightened him, they seemed surprised and like they felt bad (I am basing this on the 2 handfuls of candy the one guy gave E for his trouble). After we left, Mitch and I reminded told Ethan that he shouldn't be scared, it's all pretend and that the people were just dressed up and having fun. Ethan replied, "I think that was
too much
fun." I hope they're still doing this when he's 15 instead of 5 - he will love it then!
Need I say he got a great haul? And, ever the sorter, he came home and organized it right away.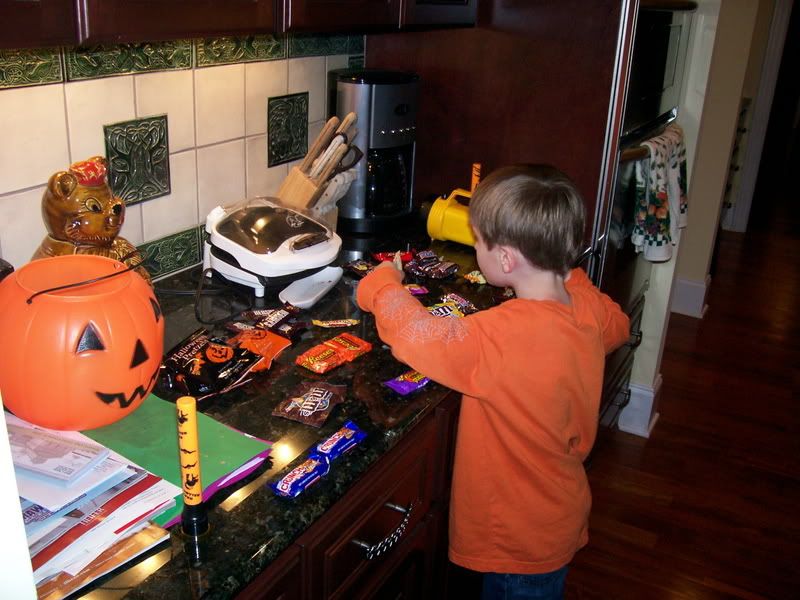 Happy Halloween, everyone!