With tomorrow being Thanksgiving, Christmas is basically starting now, in our family. My mom and I took Ethan to the Raleigh Christmas Parade last weekend, and we had a great time. It was Ethan's first Christmas parade, and he really enjoyed himself.
Here he is waiting for it to begin:
He loved the floats (Esp. the train, quelle surprise!), balloons, and marching bands. Some of the other more unorthodox groups also caught his eye. He was very impressed by Winnie the Pooh and the Star Wars cast appearing (not together), but didn't quite know what to make of an outlawed Chinese cult (who says Christmas parades are all the same?!?). I found the marching librarians with the Christmasy book carts particularly fun. We all enjoyed the giant food bank shopping cart too.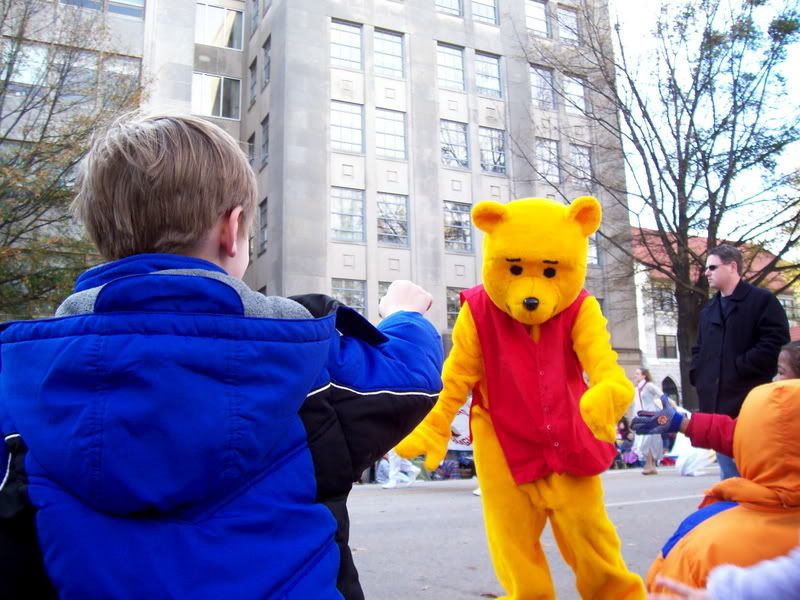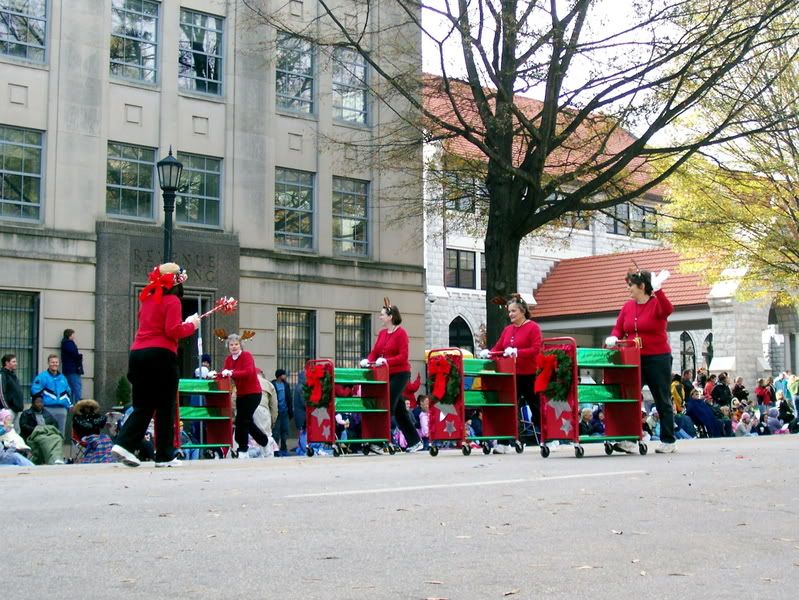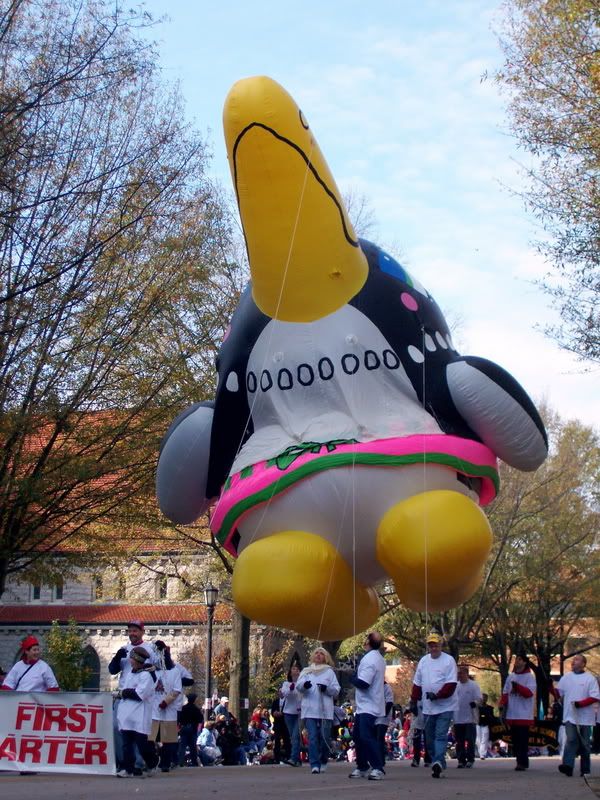 Santa, of course, was a great hit as well. We'll be visiting him in the next few days, I am sure of it.